Alexandria Uses Throat Goat For Body And Foot Worship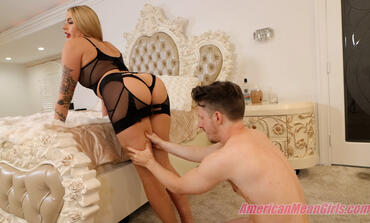 Princess Alexandria has taken this new beta bitch under her control to teach it how to please a goddess properly. This newb beta has NO IDEA what Alexandria has in store for it. As with any new loser, it always starts with a little foot worship because we can tell ALOT about losers just by the way the lick our sweaty feet. However, Princess Alexandria loves to make little betas squirm with her power and beauty.
She taunts and teases this loser as she commands it to worship various parts of her body, all the while telling it how pathetic it is. Like literally NO ONE cares about IT, and never will. As this loser attempts to fulfill Princess Alexandria's demands, she uses her assets to REALLY make it difficult for it to concentrate… not to mention its little pink cage keeps getting tighter and tighter! Hahahaha
Listen with headphones and you can hear another loser getting beat in the other room LOL
* To download this individual clip, click the "Add to Cart" button. (All clips are only $10.)PAYMENT FOR INDIVIDUAL CLIP DOWNLOADS ONLY PROCESSED VIA BITCOIN AT THIS TIME.