Assphixiate the Ancient Asshole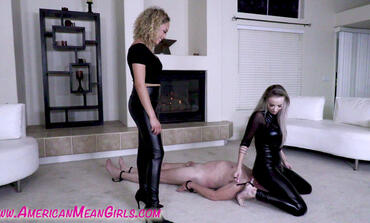 When Goddess Draya moved into the Manor, She never realized all the things We can do to these losers to torment them, and generally fuck with their worlds.  So this ancient old coot, My geezer pain slut, never was much of a fan of face sitting or of having its oxygen cut off, but that's what makes it all the more fun to do what We want and facesit it anyway.  I started out showing Her how to sit right over its face and cut off its air supply by completely covering its mouth and nose.  And then just watch the loser struggle.  This thing squirms and whines and then We both take so many more turns antagonizing it.  Whether We both were on it at once, or only one of Us, this thing got the time of its life getting so close to Our perfect asses.  Check the clip to see all the action... 
Goddess Platinum
* To download this individual clip, click the "Add to Cart" button. (All clips are only $10.)PAYMENT FOR INDIVIDUAL CLIP DOWNLOADS ONLY PROCESSED VIA BITCOIN AT THIS TIME.