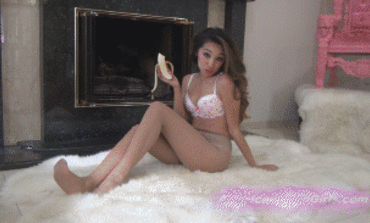 Ok, so people are always BEGGING Me to do a "sexy" clip and not be "so
was hungry so I was eating a banana and a slave ran to get the camer to
pantyhose n the fur rug...and ME of course!
I even call in another slave from off-camera at one point and order it to
-P Jenn
* To download this individual clip, click the "Add to Cart" button. (All clips are only $10.)PAYMENT FOR INDIVIDUAL CLIP DOWNLOADS ONLY PROCESSED VIA BITCOIN AT THIS TIME.