Boner Boy pt 2 - trampled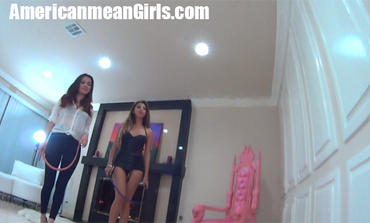 Princess Jennifer and Princess Lynna Bring Boner boy back from the first round of slave tryouts. they will trample with their high heels and boots and whip him and taunt him. This is a helmet slave cam video so you will see what he sees.
* To download this individual clip, click the "Add to Cart" button. (All clips are only $10.)PAYMENT FOR INDIVIDUAL CLIP DOWNLOADS ONLY PROCESSED VIA BITCOIN AT THIS TIME.