Foot Groveler for Amber and Lexi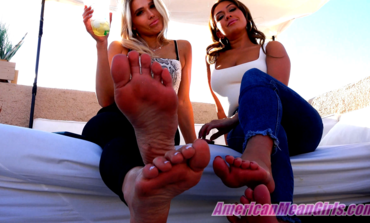 Experience what its like to grovel and beg at the feet of BOTH of us! You wish you could in real life, don't you, loser?? Well here is your chance to virtually experience it...
* To download this individual clip, click the "Add to Cart" button. (All clips are only $10.)PAYMENT FOR INDIVIDUAL CLIP DOWNLOADS ONLY PROCESSED VIA BITCOIN AT THIS TIME.