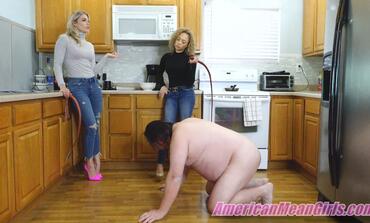 Draya and Amber are standing around in the kitchen, overseeing one of the slaves that has been tasked with mopping up the kitchen floor- with its TONGUE, of course.
Every once in awhile they make sure to take turns "motivating" it with a casual whip-crack along its back. Just to remind it to keep working. And because they simply enjoy being cruel to the house slaves that serve them...
You will need to watch the clip to understand where the title comes from...