My Flip Flops Are Better Than You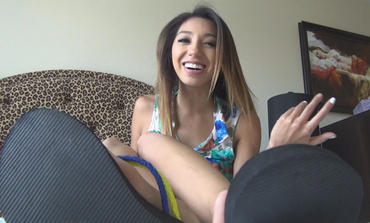 The other day I caught this old man staring at My flipflops. (Of course, to Me, ALL of you are "old men" LOL.) It was probably one of YOU losers that watch My clips and just WISH you could kiss My feet. Too bad so sad. :) So in this clip I just talk about how old men stare at my feet and just WISH they could even lick the DIRT off the soles of My flipflops...and you will kneel there at My feet at home and LISTEN to every word I have to say. Like the pathetic little puppidogg that you are for me.
* To download this individual clip, click the "Add to Cart" button. (All clips are only $10.)PAYMENT FOR INDIVIDUAL CLIP DOWNLOADS ONLY PROCESSED VIA BITCOIN AT THIS TIME.