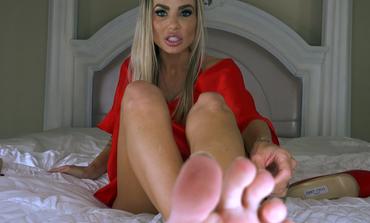 I must have fallen asleep with you rubbing my feet last night. Oops!
But now that i'm up you better get back to rubbing if you want to get out today. I'm going to put on my dirty Jimmy Choo Red Heels too and make you lick them clean...
If you're good maybe I'll let you out for a couple of hours so you can take me for a pedicure!