Out With the Old (slaves), In With the New (slaves)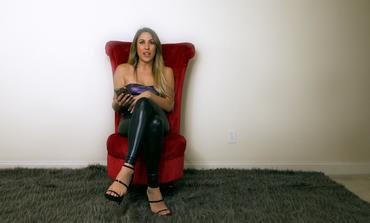 I've had the same slaves for the past year and they become more and more worthless as the days go by. I'm building My empire and I want new slaves who can keep up with Me and do EVERYTHING I say. you've been waiting for an opportunity to show Me how devoted and obedient you will be for Me - the time is now. It does not matter if you have little or no experience - if you are willing and able to do these three things, I will provide you with all the guidance (and punishment) you need to mold you into My perfect slave. your reward: a hot girl who's out of your league acknowledging your existence for once. Now open your wallet, get on your fucking knees and listen to the following instructions...
* To download this individual clip, click the "Add to Cart" button. (All clips are only $10.)PAYMENT FOR INDIVIDUAL CLIP DOWNLOADS ONLY PROCESSED VIA BITCOIN AT THIS TIME.