Princess Alexandria Has A New Slave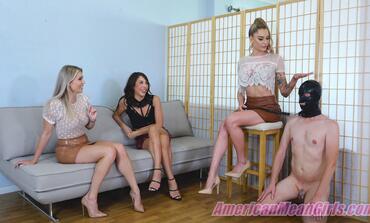 Princess Alexandria has a new slave and she can't wait to show it off to Princess Amber and Princess Skylar. He is already in chastity but they decide to put his balls in a shock collar and see what he can take.
* To download this individual clip, click the "Add to Cart" button. (All clips are only $10.)PAYMENT FOR INDIVIDUAL CLIP DOWNLOADS ONLY PROCESSED VIA BITCOIN AT THIS TIME.