Shooting Break By The Pool (BTS Content)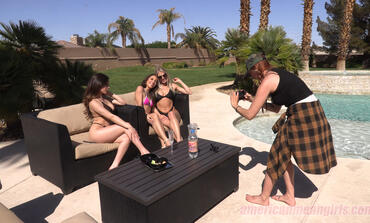 This is behind the scenes footage in between shooting clips at The Mean Girl Mansion.
* To download this individual clip, click the "Add to Cart" button. (All clips are only $10.)PAYMENT FOR INDIVIDUAL CLIP DOWNLOADS ONLY PROCESSED VIA BITCOIN AT THIS TIME.