Try Out The Loser Part 1: Foot try out with New Slave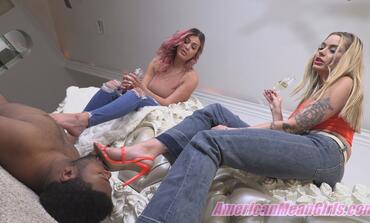 Princess Chanel and Princess Alexandria have been given the assignment from Princess Amber to try out a new slave to see what he can take. Fist there want to see if he is any good at worshiping feet. They will be making a full report to Princess Amber at the end of the day so they have a lot of things to go over.    
* To download this individual clip, click the "Add to Cart" button. (All clips are only $10.)PAYMENT FOR INDIVIDUAL CLIP DOWNLOADS ONLY PROCESSED VIA BITCOIN AT THIS TIME.