Worship Princess Jennifer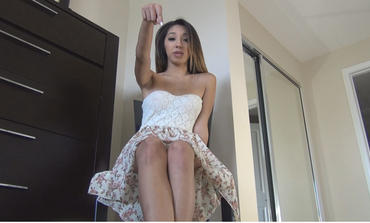 It is this simple- I am better than you. And I know it. I am WAY out of your league. Are we in agreement? Good. But I will still allow you in My life- sort of. Under one condition...that you worship Me as your GOD. You will literally BOW DOWN and worship Me as the supreme being that I am compared to you. SAY it- "I worship Princess Jennifer!!" Good boy...
In this video I give you explicit instructions on how to worship Me and tell you exactly how low I want you to BOW in My presence. And for those that want to worship Me in REAL LIFE- go to My blog on AmericanMeanGirls.com and click on My wishlist, bitch.
-PJ
* To download this individual clip, click the "Add to Cart" button. (All clips are only $10.)PAYMENT FOR INDIVIDUAL CLIP DOWNLOADS ONLY PROCESSED VIA BITCOIN AT THIS TIME.