You Like It When We Call You A Loser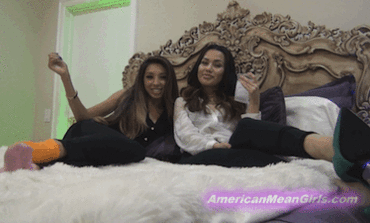 We know you, We know your type. A helpless, weak, insignificant, submissive little groveler. Throwing yourself at Our feet, whimpering, cowering, spewing words of love and adoration as We humiliate and dehumanize you. You like it when We call you a loser- or any other mean, abusive names We can think of. You can't help but watch your cock grow and grow with each cruel insult We hurl right to your face. The meaner We are to you, the more We laugh right in your face, the harder you get- and in that case, you'll be getting very HARD today! We LOVE degrading you and exposing you for the hand-humping FAGGOT that you are. Come get the verbal abuse you crave, LOSER. Maybe if you do a fantastic job worshipping Our goddess feet, Me an Princess Lynna will give you a countdown at the end and relieve your aching balls and puny dick sliming all over the floor... LOL!
* To download this individual clip, click the "Add to Cart" button. (All clips are only $10.)PAYMENT FOR INDIVIDUAL CLIP DOWNLOADS ONLY PROCESSED VIA BITCOIN AT THIS TIME.