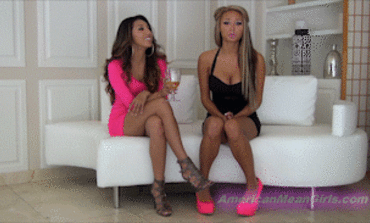 We have an ongoing theme here- We want slaves to be USEFUL to Us. So that means that when you write to Us, do NOT tell Us all about YOUR fetishes and what YOU want. Tell Us how you can be useful to US! What can you PROVIDE for Us! If you write telling Us about how you live in India and what Us to come to YOUR doorstep to fulfil YOUR fetishes- you can fuck off, basically. (Yes, we get idiots like that writing to Us all the time.) But you know who DOES get Our attention and actually gets to COMMUNICATE with Us regularly? Slaves that SEND US GIFTS AND $$$!!! Duh.
So download this clip to see how to be a USEFUL slave for Us, how to contact Us, and how to IMPRESS Us with your email! (hint, hint- send an amazon GC with your very first email!!) FEATURING: Goddess Suvana, Empress Jennifer
* To download this individual clip, click the "Add to Cart" button. (All clips are only $10.)PAYMENT FOR INDIVIDUAL CLIP DOWNLOADS ONLY PROCESSED VIA BITCOIN AT THIS TIME.