Goddess Venus Tours Mean Girl Manor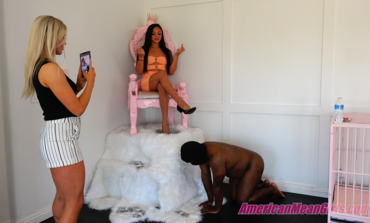 Like any hot girl that visits the Mean Girl Manor, Princess Amber gives the NEWEST Mean girl a tour. Goddess Venus has never seen anything like this, a house full of hot girls and an abundance of slaves used to serve them at every corner.
It's every pretty girls dream to live a life filled with losers to use, and now its finally happening for her. Princess Ambergives Goddess Venus the run down on things, and how to treat betas like objects. The girls even walk on in Princess Skylar filming content with a slave. Goddess Venus is amazed at how useful a slave can be and cannot wait to start using them for her own benefit.
- Miss Lexi Chase
* To download this individual clip, click the "Add to Cart" button. (All clips are only $10.)PAYMENT FOR INDIVIDUAL CLIP DOWNLOADS ONLY PROCESSED VIA BITCOIN AT THIS TIME.